Learn to Embrace Innovative Remote Collaboration Technologies from the Cloud to Help Your Non-Profit Evolve and Succeed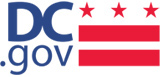 Owia Technology will be attending a seminar at the 14th Annual Private Partnership Conference at The World Bank, Preston Auditorium – 1818 H Street, NW Washington, DC, held by the Center for Nonprofit Advancement and the Mayor's Office of Partnerships and Grant Services' (OPGS) on Monday, September 8 from 8:00am – 4:00pm.
Along with other community and business leaders, the team from Owia will be speaking about Innovations in Technology for nonprofit organizations. We are firmly and proudly dedicated to supporting nonprofits in pursuing their missions and goals with the right information technology for their needs.
Nonprofits Don't Have to be Chained to a Desk Anymore: Reach Out and Connect With Anyone at Anytime By Expanding Your Technology Environment
New advances in technology mean that you don't have to keep your nonprofit confined to a single office anymore. Cloud technology can let you base all of your IT systems and files in a remote server that you can access from the Internet, anywhere, at any time. Go where you need, when you need, bringing your laptop and other mobile devices with you to stay connected and take advantage of your streamlined systems to stay effective and productive every day.
But it's easy to say that modern technology can do all this for you. Are you prepared to actually change the way you work to take advantage of these new possibilities? The experts at Owia Technology are focused on more than just the technology of the cloud – we deliver a holistic approach, devising and training for reliable and simple techniques to shift your practices for the unique conditions that remote collaboration requires. At the Private Partnership Conference, we'll be speaking about:
Communication:
If you're going to let your employees remotely collaborate on the go or from home, you need a solid communication strategy for your new environment. When you spread your team out among multiple locations, it's key to keep that important connection open at all times, and use the right methods of communication at the right times.
Tools:
Remote collaboration demands the right set of tools to be done effectively. This isn't just about a cloud platform to access and share your applications and documents: you need a firmly established set of rules for using your tools the right way.
Culture:
When you make the strategic decision to use the cloud for remote collaboration and workplace flexibility, you're changing the culture of your business. You will need to adjust the standard manager-employee relationship and be prepared to maintain control of your business when your team members aren't in the same building.
Join Owia Technology at the 14th Annual Private Partnership Conference on Sept 8 to learn about how your nonprofit organization can not only take advantage of these exciting new technologies, but also leverage our expertise and innovation in order to learn how to use them to their fullest.
Contact us at (571) 499-4349 or info@owiatech.com to learn more about the event, or visit our website at https://www.owiatech.com/cloud-services-washington-dc/ for more information about our cloud-based remote collaboration techniques.
We look forward to seeing you there!