IT Services & IT Support for Washington DC Nonprofits
Call us today at 202-621-2514 and we'll show you how we can make your computer problems
go away!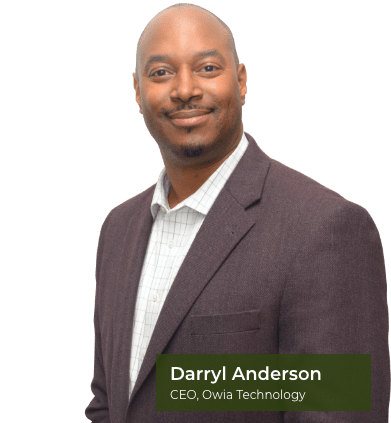 Contact Us At 202-621-2514
Why Choose Owia Technology?
Are you a nonprofit or small business looking for a trusted partner to provide IT support and cybersecurity in the Washington, DC area? Owia Technology is the expert nonprofits need to get IT done. Owia Technology is the longest-serving, black-owned IT services company helping nonprofits in the Washington, DC area for more than 20 years.
Check out our 5-Diamond Service Model and you will see why Owia Technology should be your choice too!
Our clients stick with us long-term! With some client's tenures lasting for 15 and 20 years, we are not the new kids on the block learning on your dime. We are your long-term IT partner.
100% of calls answered live. We answer our phones live so you can get your issue resolved as soon as possible.
No long-term contracts and no nickel and diming. Which means you are not trapped into working with us. Our clients work with us because we are fair, dedicated and easy to work with – not because they are trapped in a 3-year contract. If after 30-days you are not delighted with us, you can back away, no harm, no foul. If there is a question, we will lean in your favor.
We conduct Technical Business Reviews, which means we are not just calling when there's a problem or we're looking for payment! During these regular check-ins, we can identify ways to save you money, give direction on a purchase, help shape an initiative, or improve the productivity of your resources – all with no techno-mumbo jumbo!
We are a Mac AND PC shop, which means if you decide to use another platform, our Engineers can handle it!
Washington, DC's One Stop Shop For All Your Technology Needs
Disaster Recovery Planning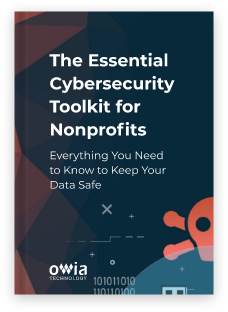 Download this Essential Guide to Cybersecurity for Nonprofits!
No nonprofit is too small to become the victim of a cyber crime. Read this ebook to learn what makes your more vulnerable and what you should do to safeguard your data and applications. Download your copy today!
We're Proud To Partner With The Best Businesses In The Industry.